'La la land' acapara nominaciones a los Premios Oscar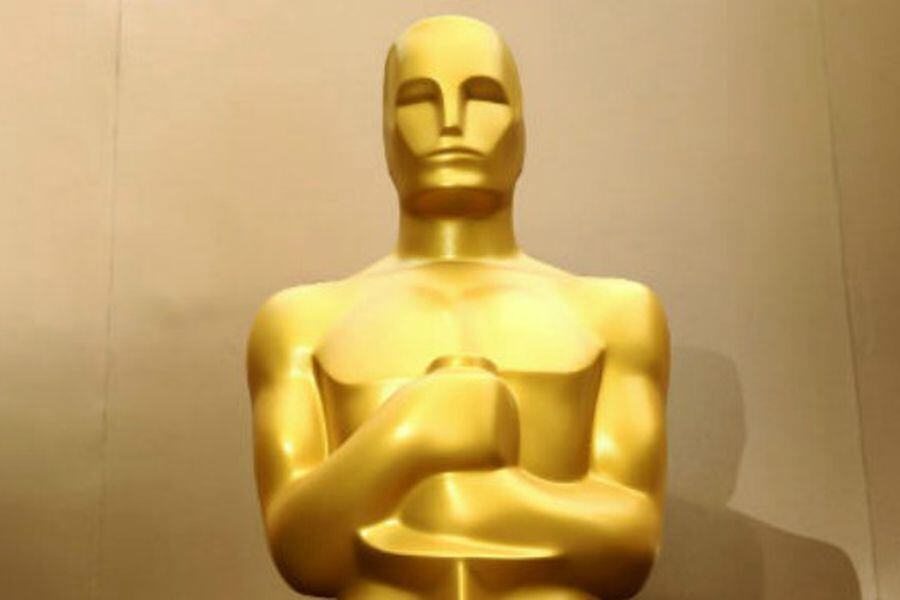 Este martes se dio a conocer la lista oficial de candidatos para conseguir la estatuilla en la ceremonia a realizarse el 26 de febrero.
---
---
---
Los Academia ya reveló los posibles ganadores de los Premios Oscar 2017. 'La la land' rompe récords con un total de 14 categorías, tal como adelantó su éxito en la premiación de los Globos de Oro. Le siguen las producciones 'Arrival' con nueve nominaciones y 'Moonlight' con ocho.
La película 'Jackie' dirigida por el chileno Pablo Larraín, no calificó para postular a mejor película este año, pero sí puede llevarse un Oscar por mejor diseño de vestuario, banda sonora y a mejor actriz por su protagonista Natalie Portman.
Revisa la lista de nominados:
Mejor Actor de Reparto 
-Mahershala Ali - Moonlight
-Jeff Bridges - Hell or High Water
-Lucas Hedges - Manchester by the sea
-Dev Patel - Lion
-Michael Shannon - Nocturnal Animals
Fotografía
-Arrival - Bradford Young
-La la land - Linus Sandgren
-Lion - Greig Fraser
-Moonlight -James Laxton
-Silence - Rodrigo Prieto
Documental
-Fire at the sea - Gianfranco Rosi y Donatella Palermo
-I'm not your negro - Raoul Peck, Rémi Grellety y Hébert Peck
-Life, animated - Roger Ross Williams y Julie Goldman
-O-.F: Made in America - Ezra Edelman y Caroline Waterlow
-13th - Ava Duvernay, Spencer Averick y Howard Barish
Película Extranjera
-Land of mine- Dinamarca
-A man Called Ove - Suecia
-The Salesman - Irán
-Tony Erdman - Alemania
Corto Documental 
-Extremis - Dan Krauss
-4.1 Miles - Daphne Matziaraki
-Joe's Violin - Kahane Cooperman y Raphaela Neihausen
-Watani: My Homeland - Marcel Mettelsieffen y Stephen Ellis
-The White Helmets - Orlando von Einsiedel y Joanna Natasiegara
Cortometraje
-Ennemis Intériurs - Sélim Azzazi
-La Femme et le TGV - Timo Von Gunten y Giacun Caduff
-Silent Nights - Aske Bang y Kim Magnusson
-Sing - Kristof Déak y Anna Udvardy
-Timecode - Juanjo Giménez
Mejor Actor Principal
-Andrew Garfield - Hacksaw Ridge
-Viggo Mortensen - Captain Fantastic
-Ryan Gosling - La la land
-Denzel Washington - Fences
-Casey Affleck - Manchester by the Sea
Edición de Sonido
-Arrival
-Deepwater Horizon
-Hacksaw Ridge
-La la land
-Sully
Mezcla de Sonido
-Arrival
-Hacksaw Ridge
-La la land
-Rogue One:  A Star Wars Story
-13 Hours: The Secret Soldiers of Benghazi
Diseño de Producción
-Arrival
-Hail, Caesar!
-Arrival
-Passengers
-Fantastic beats and where to find them
-La la land
Efectos Visuales
-Deep Water Horizon
-Dr Strange
-The jungle book
-Kubo and the Two Strings
-Rogue One: A Star Wars Story
Diseño de Vestuario
-La la land - Mary Zophres
-Jackie - Madeline Fontaine
-Fantastic Beasts and Where to Find Them - Colleen Atwoon
-Allied - Joanna Jhonston
-Florence Foster Jenkins - Consolata Boyle
Maquillaje y Peinado
-A Man Called Ove - Ena von Bahr y Love Larson
-Star Trek Beyond -Joel Harlow y Richard Alonzo
-Suicide Squad - Alessandro Bertolazzi, Giorgio Gregorini y Christopher Nelson
Banda Sonora 
-Jackie - Mica Levi
-La la land - Justin Hurwitz
-Lion - Dustin O'Halloran y Hauschka
-Moonlight - Nicholas Britell
-Passengers - Thomas Newman
Canción Original 
-Audition - La la land
-Cant stop the feeling - Trolls
-City of stars - La la land
-The empty chair- Jim: The James Foley Story
-How far I'll go - Moana
Guión Original
-La la land - Damien Chazelle
-Hell or High Water - Taylor Sheridan
-The Lobster - Yorgos Lanthimos, Efthimis Filippou
-Manchester by The Sea - Kenneth Lonergan
-20th Century Women - Mike Mills
Guión adaptado
-Lion - Luke Davis
-Moonlight - Barry Jenkins
-Hidden Figures - Allison Schrroeder
-Fences - August Wilson
-Arrival - Eric Heisserer
Película Animada
-Kubo and the two strings
-Moana
-My life a a zuchini
-The Red Turtle
-Zootopia
Corto Animado
-Blind Vaysha
-Borrowed Time
-Pear Cider and cigarrettes
-Pearl
-Piper
Mejor Actriz de Reparto
-Viola Davis - Fences
-Naomi Harris - Moonlight
-Nicole Kidman - Lion
-Octavia Spencer - Hidden Figures
-Michelle Williams - Manchester by the sea
Edición 
-Arrival-Joe Walker
-Hacksaw Ridge - John Gilbert
-Hell or High Water - Jake Roberts
-La la land - Tom Cross
-Moonlight - Nat Sanders and Joe McMillon
Mejor Actriz Principal
-Isabelle Huppert - Elle
-Ruth Megga - Loving
-Natalie Portman - Jackie
-Emma Stone - La la land
-Meryl Streep - Florence Foster Jenkins
Director 
-Arrival - Denis Villeneuve
-Hacksaw Ridge - Mel Gibson
-La la land - Damien Chazelle
-Manchester by the sea - Kenneth Lonergan
-Moonlight - Barry Jenkins
Mejor Película
-Arrival
-Fences
-Hacksaw Ridge
-Hell or High Water
-Hidden figures
-La la land
-Lion
-Manchester by the sea
-Moonlight
---