Death Stranding y Control lideran las nominaciones a los BAFTA Games Awards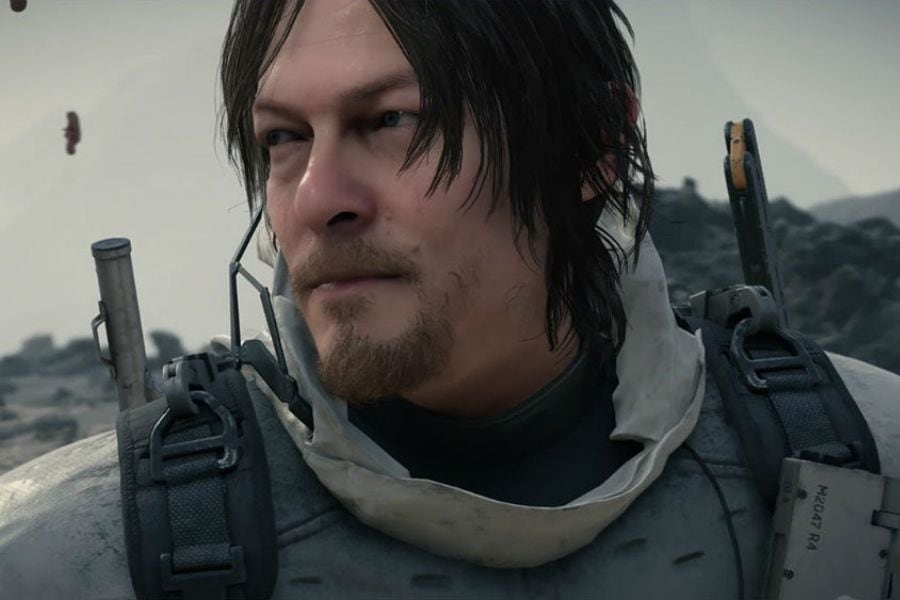 Con 11 menciones a cada entrega, esos títulos encabezan la lista de nominados junto Disco Elysum, Outer Wilds, Knight and Bikes y Untitled Goose Game.
---
Este martes fue anunciada la lista completa de nominados a los BAFTA Game Awards y entre los seleccionados de este 2020 destacan Death Stranding y Control con 11 nominaciones cada uno. Sin embargo, a pesar de contar con una de la mayor cantidad de menciones, el juego de Kojima Productions no logró la nominación a Mejor Juego del año.
Otros juegos que cuentan con un gran número de nominaciones son Disco Elysium con 7, le siguen Call of Duty: Modern Warfare, Life is Strange 2 y Outer Wilds con 5 menciones cada un0, y Knights and Bikes, Untitled Goose Game y Luigi's Mansion 3 con 4 nominaciones.
Este año, los BAFTA Game Awards agregaron nuevas categorías, Mejor animación y Mejor logro técnico, mientras que el premio para los actores de voz han sido divididos entre Mejor actor o actriz principal y Mejor actor o  actriz de reparto.
Las nominaciones para Death Stranding incluyen tres de actuación, como Mejor actor principal para Norman Reedus, quien le dio vida a Sam, y Mejor actor o actriz de reparto para Troy Baker y Lea Seydoux. Además el título cuenta con menciones en arte, animación, sonido y mejor juego debut, entre otras.
Por otro lado, Control sí logro la nominación de Mejor Juego, categoría que comparte con Disco Elysium, Luigi's Mansion 3, Outer Wilds, Sekiro y Untitled Goose Game. También cuenta con menciones en Mejor narrativa, Mejor juego original y premios de diseño, sonido y logros técnicos.
Te dejamos la lista completa de nominados aquí:
Control - Remedy Entertainment/505 Game
Disco Elysium - ZA/UM
Luigi's Mansion 3 - Next Level Games/Nintendo
Outer Wilds - Mobius Digital/Annapurna Interactive
Sekiro: Shadows Die Twice - FromSoftware/Activision
Untitled Goose Game - House House/Panic
Mejor actor o actriz principal
Gears 5 - Laura Bailey como Kait Diaz
Control - Courtney Hope como Jesse Faden
Telling Lies - Logan Marshall-Green como David
Life Is Strange 2 - Martin como Sean Diaz
Call of Duty: Modern Warfare - Barry Sloane como Capitán Prince
Death Stranding - Norman Reedus como Sam
Mejor actor o actriz de reparto
Life Is Strange 2 - Jolene Andersen como Karen Reynolds
Life Is Strange 2 - Bartholomew como Cassidy
Death Stranding - Troy Baker como Higgs
Death Stranding - Lea Seydoux como Fragile
Control - Martti Suosalo como Ahti the Janitor
The Dark Pictures Anthology: Man of Medan - Ayisha Issa como Fliss
Dirt Rally 2.0 - Codemasters/Codemasters
Heaven's Vault  - inkle/inkle
Knights and Bikes - Foam Sword/Double Fine Presents
Observation - No Code/Devolver Digital
Planet Zoo - Frontier Developments
Total War: Three Kingdoms - The Creative Assembly/SEGA
Baba Is You - Hempuli Oy/Hempuli Oy
Control - Remedy Entertainment/505 Game
Death Stranding - Kojima Productions/Sony Interactive Entertainment Europe
Disco Elysium - ZA/UM
Outer Wilds - Mobius Digital/Annapurna Interactive
Untitled Goose Game - House House/Panic
Apex Legends - Respawn Entertainment/Electronic Arts
Borderlands 3 - Gearbox Software/2K
Call of Duty: Modern Warfare - Infinity Ward/Activision
Luigi's Mansion 3 - Next Level Games/Nintendo
Tick Tock: A Tale for Two - Other Tales Interactive
Tom Clancy's The Division 2 - Massive Entertainment/Ubisoft
Mejor juego más allá de entretenimiento
Civilization VI: Gathering Storm - Firaxis/2K
Death Stranding - Kojima Productions/Sony Interactive Entertainment Europe
Kind Words - Popcannibal/Popcannibal
Life Is Strange 2 - Dontnod Entertainment/Square Enix
Neo Cab - Chance Agency/Fellow Traveller Games
Ring Fit Adventure - Nintendo
Concrete Genie - Pixelopus/Sony Interactive Entertainment Europe
Knights and Bikes - Foam Sword/Double Fine Presents
Luigi's Mansion 3 - Next Level Games/Nintendo
Untitled Goose Game - House House/Panic
Vacation Simulator - Owlchemy Labs
Wattam - Funomena/Annapurna Interactive
Apex Legends - Respawn Entertainment/Electronic Arts
Destiny 2 - Bungie
Final Fantasy 14: Shadowbringers - Square Enix
Fortnite - Epic Games
No Man's Sky: Beyond - Hello Games
Path of Exile - Grding Gear Games
Ape Out - Devolver Digital
Death Stranding - Kojima Productions/Sony Interactive Entertainment Europe
Disco Elysium - ZA/UM
Katana Zero - Askiisoft/Devolver Digita
Knights and Bikes - Foam Sword/Double Fine Presents
Manifold Garden - William Chyr Studio
Baba Is You - Hempuli Oy/Hempuli Oy
Control - Remedy Entertainment/505 Game
Disco Elysium - ZA/UM
Outer Wilds - Mobius Digital/Annapurna Interactive
Sekiro: Shadows Die Twice - FromSoftware/Activision
Wattam - Funomena/Annapurna Interactive
A Plague Tale: Innocence - Asobo Studio/ Focus Home Interactive
Call of Duty: Modern Warfare - Infinity Ward/Activision
Control - Remedy Entertainment/505 Game
Death Stranding - Kojima Productions/Sony Interactive Entertainment Europe
Metro Exodus - 4A Games/Deep Silver
Sekiro: Shadows Die Twice - FromSoftware/Activision
Control - Remedy Entertainment/505 Game
Disco Elysium - ZA/UM
Life Is Strange 2 - Dontnod Entertainment/Square Enix
Outer Wilds - Mobius Digital/Annapurna Interactive
Star Wars Jedi: Fallen Order - Respawn Entertainment/Electronic Arts
The Outer Worlds - Obsidian Entertainment/ Private Division
Control - Remedy Entertainment/505 Game
Death Stranding - Kojima Productions/Sony Interactive Entertainment Europe
Disco Elysium - ZA/UM
Outer Wilds - Mobius Digital/Annapurna Interactive
The Legend of Zelda: Link's Awakening - Nintendo/Gresso
Wattam - Funomena/Annapurna Interactive
Ape Out - Devolver Digital
Call of Duty: Modern Warfare - Infinity Ward/Activision
Control - Remedy Entertainment/505 Game
Death Stranding - Kojima Productions/Sony Interactive Entertainment Europe
Star Wars Jedi: Fallen Order - Respawn Entertainment/Electronic Arts
Untitled Goose Game - House House/Panic
Concrete Genie - Pixelopus/Sony Interactive Entertainment Europe
Control - Remedy Entertainment/505 Game
Death Stranding - Kojima Productions/Sony Interactive Entertainment Europe
Disco Elysium - ZA/UM
Knights and Bikes - Foam Sword/Double Fine Presents
Sayonara Wild Hearts - Simogo/Annapurna Interactive
Call of Duty: Modern Warfare - Infinity Ward/Activision
Control - Remedy Entertainment/505 Game
Death Stranding - Kojima Productions/Sony Interactive Entertainment Europe
Luigi's Mansion 3 - Next Level Games/Nintendo
Sayonara Wild Hearts - Simogo/Annapurna Interactive
Sekiro: Shadows Die Twice - FromSoftware/Activision
Mejor juego móvil (votado por el público)
Assemble With Care - Ustwo
Call of Duty: Mobile - Timi Studios/Activision
Dead Man's Phone - Electric Noir Studios
Pokémon Go - Niantic/The Pokémon Company/Nintendo
Tangle Tower - SFB Games
What The Golf? - Triband
Comenta
---
---