Breath of the Wild es el gran ganador de los premios DICE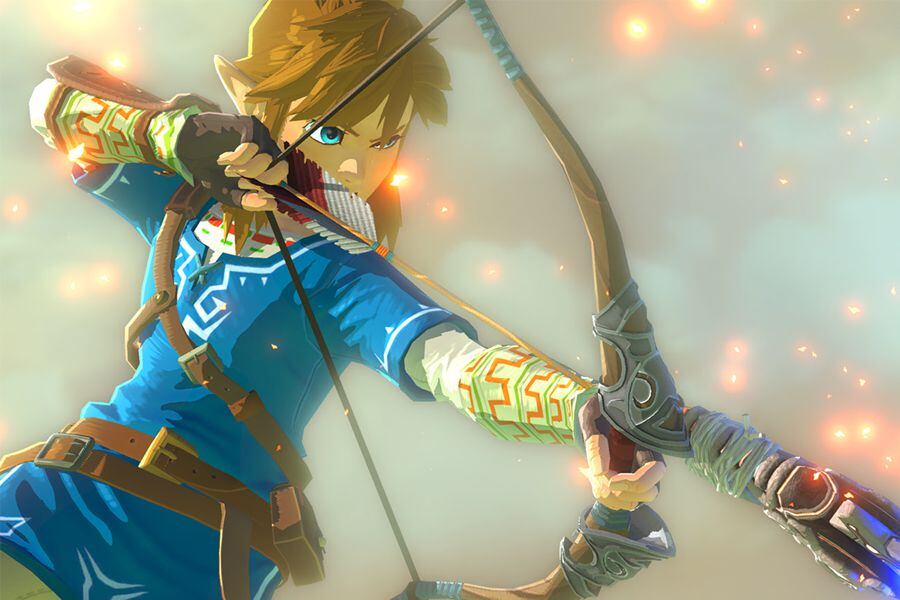 El juego de Nintendo se llevó cuatro galardones entre los que se encuentra el de Game of The Year.
---
The Legend of Zelda: Breath of the Wild fue el gran ganador de la 21° edición de los premios DICE, donde se quedó con el galardón a Game of The Year.
El juego que fue lanzado junto con la Nintendo Switch el 2017 obtuvo cuatro galardones, entre los que se encuentran Logro Excepcional en la Dirección, Logro Excepcional en Diseño del juego y Juego de Aventuras del año. 
Otro de los ganadores de la noche fue Horizon Zero Dawn, el cual obtuvo dos premios en las categorías de Logro Técnico Excepcional y Logro Excepcional en la historia. 
Acá te dejamos la lista de ganadores.
Cuphead
Horizon Zero Dawn
PUBG
Super Mario Odyssey
The Legend of Zelda: Breath of the Wild
Juego de Aventuras del Año
Assassin's Creed Origins
Horizon Zero Dawn
Super Mario Odyssey
The Legend of Zelda: Breath of the Wild
Uncharted: The Lost Legacy
DropMix
GNOG
Just Dance 2018
SingStar Celebration
Snipperclips
Arms
Injustice 2
Marvel vs. Capcom: Infinite
Nidhogg 2
Tekken 7
Juego de Conducción del Año
Dirt 4
Forza Motorsport 7
Gran Turismo Sport
Mario Kart 8 Deluxe
Project Cars 2
Divinity: Original Sin 2
Middle-earth: Shadow of War
NieR:Automata
Persona 5
Torment: Tides of Numenera
Juego de deportes del Año
Everybody's Golf
FIFA 18
Golf Clash
Madden NFL 18
MLB The Show 17
Juego de Estrategia/Simulación del Año
Endless Space 2
Halo Wars 2
Mario + Rabbids Kingdom Battle
Total War: Warhammer II
XCOM 2: War of the Chosen
Logro Excepcional en Realidad Inmersiva
Lone Echo/Echo Arena
Robo Recall
Star Trek Bridge Crew
The Invisible Hours
Wilson's Heart
Juego de Realidad Inmersiva del Año
Lone Echo/Echo Arena
Psychonauts in the Rhombus of Ruin
Robo Recall
Space Pirate Trainer
Wilson's Heart
Logro Excepcional en Animación
Cuphead
For Honor
Hellblade: Senua's Sacrifice
Horizon Zero Dawn
Uncharted: The Lost Legacy
Logro Excepcional en Dirección de Arte
Cuphead
Hellblade: Senua's Sacrifice
Horizon Zero Dawn
Little Nightmares
The Legend of Zelda: Breath of the Wild
Logro Excepcional en Personaje
Assassin's Creed Origins – Bayek
Hellblade: Senua's Sacrifice – Senua
Horizon Zero Dawn – Aloy
Star Wars Battlefront II – Iden Versio
Uncharted: The Lost Legacy – Chloe Fraiser
Logro excepcional en Composición Musical Original
Call of Duty: WWII
Cuphead
Horizon Zero Dawn
RiME
Wolfenstein II: The New Colossus
Logro Excepcional en Diseño de Sonido
Destiny 2
Injustice 2
Star Wars Battlefront II
Super Mario Odyssey
Uncharted: The Lost Legacy
Logro Excepcional en Historia
Hellblade: Senua's Sacrifice
Horizon Zero Dawn
Night in the Woods
What Remains of Edith Finch
Wolfenstein II: The New Colossus
Logro Técnico Excepcional
Assassin's Creed Origins
Hellblade: Senua's Sacrifice
Horizon Zero Dawn
Lone Echo/Echo Arena
The Legend of Zelda: Breath of the Wild
Everything
Gorogoa
Night in the Woods
Pyre
Snipperclips
Dragon Quest VIII: Journey of the Cursed King
Etrian Odyssey V: Beyond the Myth
Fire Emblem Echoes: Shadows of Valentia
Metroid: Samus Returns
Monster Hunter Stories
Cat Quest
Fire Emblem Heroes
Gorogoa
Monument Valley 2
Splitter Critters
Logro Excepcional en Jugabilidad Online
Call of Duty: WWII
Destiny 2
Fortnite
PUBG
Tom Clancy's Ghost Recon: Wildlands
Logro Excepcional en Diseño de Juegos
Gorogoa
Horizon Zero Dawn
PUBG
Super Mario Odyssey
The Legend of Zelda: Breath of the Wild
Logro Excepcional en Dirección de Juegos
Gorogoa
Horizon Zero Dawn
The Legend of Zelda: Breath of the Wild
Uncharted: The Lost Legacy
What Remains of Edith Finch
Comenta
---
---